Hand built
Lamps &
Clocks
for lovers of architecture, engineering & the natural world
Stand-out statement pieces
Seriously cool but delightful limited-edition lamps, clocks and other useful things, designed to impress and amuse your friends and colleagues at home or at work. Not for the faint-hearted.
Hand built in England
Produced by award-winning artist-engineer Dan Morrison using his distinctive mix of materials that all have a rich industrial and decorative heritage - aluminium, oak, brass, steel and concrete.
Joy of the functional
Created for people who know that engineered components can be beautiful. And who are also fascinated by the dazzling brilliance of the natural world around us.
Buy something different today!
Designed in collaboration with Bad Dog Designs
All our products are limited edition and handbuilt to order by us in the north of England. We are happy to work with you to adjust details to suit your requirements. Commissions welcome. There are no extra costs unless you live outside of the UK in which case we charge a nominal delivery fee. All products are available through this web site or by contacting us directly.
Payment options are available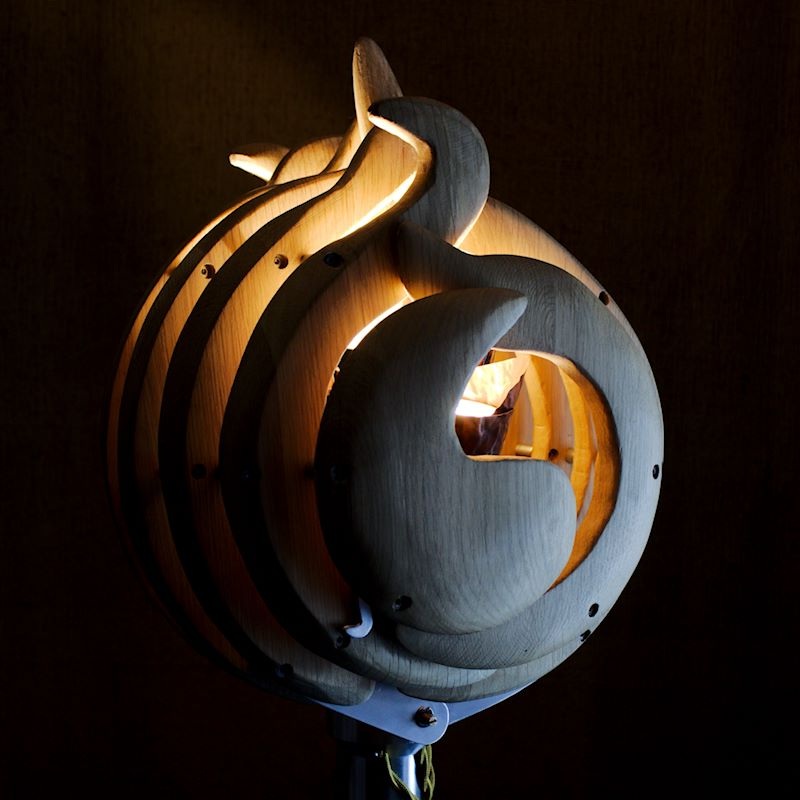 About us
BLOTT WORKS is award-winning artist-engineer Dan Morrison who hand builds his unique functional statement pieces in his workshop in the Pennine borderlands and sells them around the world.
Dan likes architecture. And machines. He also likes birds, people and other natural forms. His past incarnations in theatre design, engineering, sound composition and funeral directing could seem disparate to others but they are very joined up in Dan's mind.
His work draws on these things, not always intentionally, to produce items that have a strong sculptural, mechanical or architectural aesthetic, radiating personality and bringing a sense of ritual or play into everyday activities.
Sometimes whimsical. Never flimsical.
BLOTT WORKS is a member of